Are Repairs Necessary for Slidell Flood Restoration?
4/6/2021 (Permalink)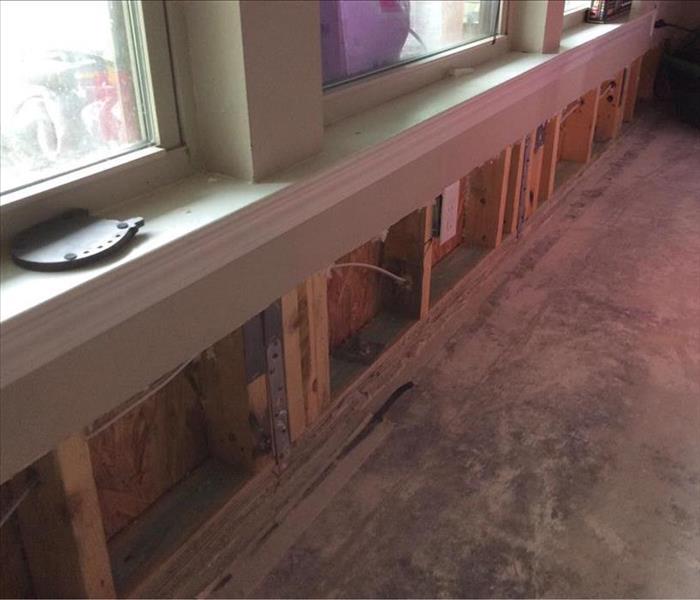 Trust the Professionals from SERVPRO for Start to Finish Storm Damage Restoration for Your Slidell Home!
Carefully evaluating the storm damaged Slidell property can determine where reconstruction is needed.
After flood damage in Slidell homes, a careful evaluation of the property is conducted to determine where and if reconstruction and repairs are necessary. If controlled demolition is required, some form of build back is needed to return the property to its original condition. Our SERVPRO team provides a range of service to help with:
Emergency services water damage
Burst pipes
Ceiling leaks
Flood restoration
Basement flooding
Water damage remediation
Can SERVPRO Complete Repairs for Ceiling Leaks and Basement Flooding?

Flood damage restoration in Slidell often can involve many steps and stages to recover a property fully. We provide a comprehensive solution for post-flooding recovery from burst pipes to ceiling leaks with a range of repairs and reconstruction services. Our general contractor license ensures any repairs and build back can stay in-house and be efficiently completed. And we stay within the budget of your insurance carrier.
Our SERVPRO of Slidell team can transition seamlessly between flood damage restoration and necessary reconstruction. Give us a call today at (985) 649-1516.